Classical Liberal Summer Seminar
Classical liberal thought and heritage continues to inspire discussion and debate in our time. The basic ideas of a free society and freedom to act as individuals are reinvented and discovered by every new generation and scholarly inquiry. In our time, where governments seem to gain more power, are asked to answer many dilemmas in modern societies, and where individual liberty is put under strain, the classical liberal heritage is important to understand.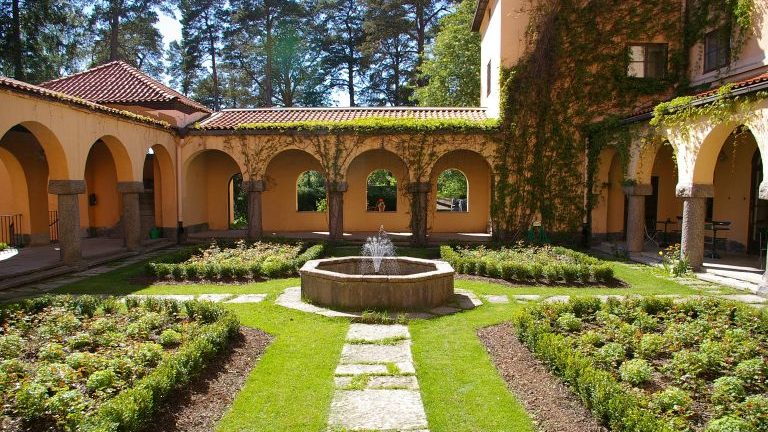 June 28-30 2017 – c/o Sigtuna Foundation
This year's Classical Liberal Summer Seminar is arranged at the Sigtuna Foundation (Sigtunastiftelsen). The Seminar discussions will be arranged through a two and a half-day seminar including themes like:
Classical Liberalism
"Liberalism 1.0"
Adam Smith and the Humean Irony About Science
Illustrated by the History of Astronomy
Max Weber's Protestant Ethic and the Spirit of Capitalism
The basis for liberal thought
Eric Gustaf Geijer
Lutheranism as the basis for Republican and Liberal development
Free speech and liberal values in 18th Sweden
Peter Forsskål – Linnean disciple and liberal tribune
Philosophical Pictures And Unclassifiable Images In Art
On Iris Murdoch's view on how we can make
ourselves morally better.
Discussions will be led by:
Daniel Klein, Professor, George Mason University and Ratio Institute
Erik Matson, PhD student, George Mason University
Lotta Stern, Associate professor, Stockholm University
Björn Hasselgren, PhD, Timbro and Uppsala University
Johan Hirschfeldt, President of Svea Court of Appeal (Svea Hovrätt)
Anna Victoria Hallberg, PhD, Literature, Södertörn University
The seminar is offered free of charge, accommodation and meals are included. Participants are expected to download the literature in advance and to have read the texts. The discussions are the core of the course why active participation in the discussions is expected.
Register interest for participating
For more information and expressions of interest to participate please contact Björn Hasselgren. bjorn.hasselgren@timbro.se
About Sigtuna Foundation
In Sigtuna, 35 km North of Stockholm the Sigtuna Foundation was established more than 100 years ago as a private cultural foundation with a principle aim to inspire human thought and reflection. Society has changed in many ways since then, but the Foundation's ambition is still the very same, to offer an open space for people with different backgrounds, traditions and viewpoints who wish to meet, interact and learn from one another in atmosphere of mutual respect. Today the Sigtuna Foundation operates as a center for education and research, and also for various kinds of cultural programs. The Sigtuna Foundation with its atmospheric facilities in peaceful and scenic surroundings, offers a splendid environment to connect to the classic message of freedom and liberty, as seen through an 18-19th century perspective.
More information on the Sigtuna Foundation here.