Classical Liberal Reading Group
"One of the best books I have ever read and anyone can read." – Erik Gustaf Geijer (1838)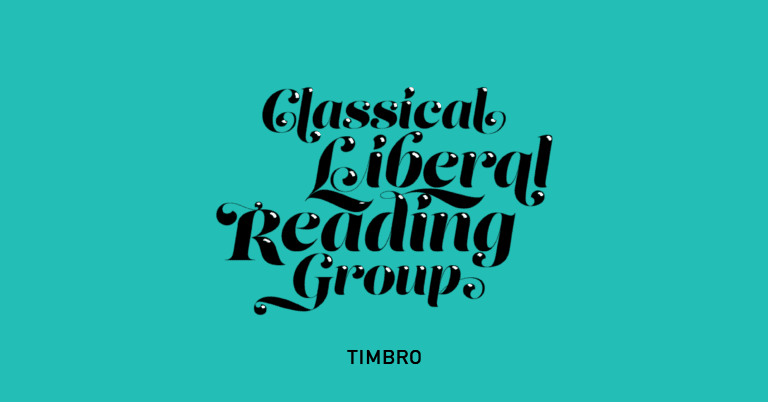 The Reading Group has been active since 2015 and is an appreciated part of Timbro's educational program. This December–January we embark on what is perhaps the most important classical liberal work of the 19th century, Alexis de Tocqueville's Democracy in America (1835/1840). The reading group will read 264 pages during the holiday months, and continue reading the book in 2021 with a March session and then a May/June session.
A 7-month Tocqueville reading plan!
A report from the great republic – inspiration for Swedish liberals
Alexis de Tocqueville (1805-59) came to America in 1831. What struck him most was the country's equality of conditions, its democracy. Upon his return to France he wrote Democracy in America, which is the most often quoted book about the United States.
Tocqueville's book was widely read in liberal Swedish circles. Erik Gustaf Geijer read the book in 1835 and wrote in his own Journal "One of the best books I have ever read, and anyone can read". It surely played a role in Geijer's avowal of a liberal outlook in the years to come. One of Geijer's closest friends and also an important liberal forerunner in Sweden, Fredrika Bremer, also read the book in 1835. The book was an inspiration to Bremer's later extensive travel in the US in 1849-51. The book Bremer published based on the experiences from her journey in the US, The Homes in the New World (1853) (here) clearly was inspired by Tocqueville.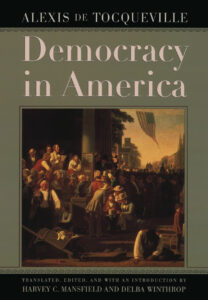 We are reading this (right) edition of Democracy in America (Paperback – April 1, 2002), translated by Harvey C. Mansfield  and Delba Winthrop.
When it was published in 2000, says the Amazon webpage, Harvey Mansfield and Delba Winthrop's new translation of Democracy in America was lauded in all quarters as the finest and most definitive edition of Tocqueville's classic. Mansfield and Winthrop have restored the nuances of Tocqueville's language, with the expressed goal "to convey Tocqueville's thought as he held it rather than to restate it in comparable terms of today." The result is a translation with minimal interpretation, but with impeccable annotations of unfamiliar references and an introduction placing the work and its author in the broader contexts of political philosophy and statesmanship.
Organization of sessions
The first set of Reading Group sessions are given (online) 17.30 – 19.00 (CET):
December 15, pp 1-93
December 22, pp 93-186
January 12 2021, pp187-264
The following sessions to be given in March and May/June 2021, dates to be announced. In each session, the format will be:
Dan Klein summarizes a chapter
Comments and questions for a few minutes
Klein proceeds to summarize the next chapter, etc.
Apply
The reading group is open to all. Contact Björn Hasselgren if you have any questions about the Reading Group, bjorn.hasselgren@timbro.se, +46-70-7623316.
If you are interested in participating and want to obtain the books from Timbro, write an email to Björn and describe your background and tell him why you would like to take part of the exercise. Apply by December 4 2020.
Professor Daniel Klein, who will lead the Reading Group, is also available by email dklein@gmu.edu