Classical Liberal Summer Seminar 2019
What role can individual liberty play in an era when governments gain more power? Welcome to the 5th Classical Liberal Summer Seminar. Registration is now open.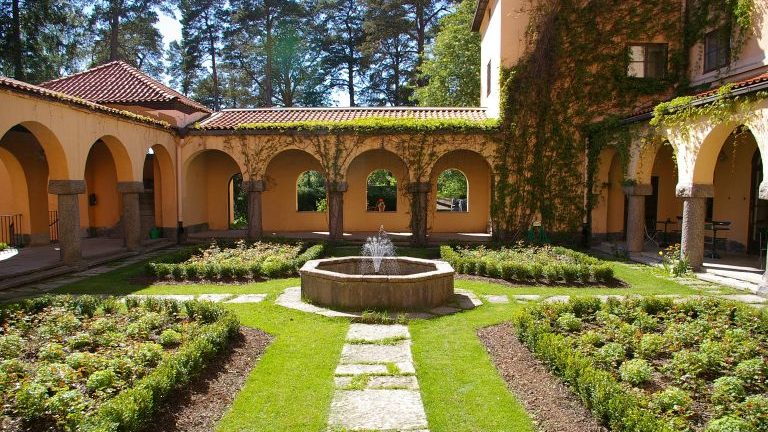 Classical liberal thought and heritage continues to inspire discussion and debate in our time. The basic ideas of a free society and freedom to act as individuals are reinvented and discovered by every new generation and scholarly inquiry. In our time, governments seem to gain more power, and are asked to answer many dilemmas in modern societies. Individual liberty is an alternative approach to political affairs, and it is important to understand the classical liberal heritage.
Timbro has arranged the Classical Liberal Summer Seminars since 2015. The first two seminars were held at Christinehof Castle in Skåne, Sweden. Since 2017 the seminar has relocated to the Sigtuna Foundation in Sigtuna, north of Stockholm. The seminar 2019 will take place June 7-9, 2019.
Preliminary themes 2019 include:
Early 19th century classical liberalism in conversation with German idealists, the Hegel connection.
Liberalization of trade and commerce in Sweden before the break through of deregulation, the Göta Kanal Project.
Discussions will be led by (to be added): Daniel Klein, Professor, George Mason University and Ratio Institute Björn Hasselgren, PhD, Timbro and Uppsala University.
The seminar is offered free of charge, accommodation and meals are included. Participants are expected to download the literature in advance and to have read the texts. The discussions are the core of the course why active participation in the discussions is expected.
Register interest for participating
For more information and expressions of interest to participate please contact Björn Hasselgren. Programs for past Classical Liberal Summer Seminars here.
About Sigtuna Foundation
In Sigtuna, 35 km North of Stockholm the Sigtuna Foundation was established more than 100 years ago as a private cultural foundation with a principle aim to inspire human thought and reflection. Society has changed in many ways since then, but the Foundation's ambition is still the very same, to offer an open space for people with different backgrounds, traditions and viewpoints who wish to meet, interact and learn from one another in atmosphere of mutual respect. Today the Sigtuna Foundation operates as a center for education and research, and also for various kinds of cultural programs. The Sigtuna Foundation with its atmospheric facilities in peaceful and scenic surroundings, offers a splendid environment to connect to the classic message of freedom and liberty, as seen through 18-19th century perspectives.
More information on the Sigtuna Foundation here.