Classical Liberal Summer Seminar 2022, June 20 -21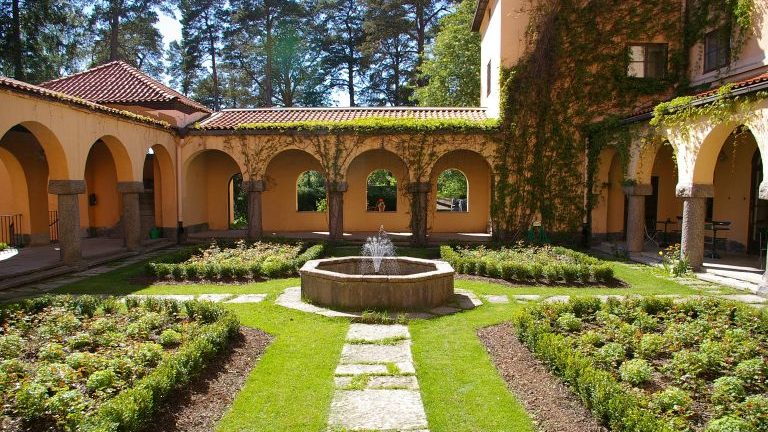 Classical liberal thought and heritage continues to inspire discussion and debate in our time. The basic ideas of a free society and freedom to act as individuals are reinvented and discovered by every new generation and scholarly inquiry. In our time, governments seem to gain more power, and are asked to answer many problems. Adam Smith's "liberal plan"  – "allowing every man to pursue his own intererst his own way" – must have a place in any liberal society. But how large a place should it have?
Timbro has arranged the Classical Liberal Summer Seminars since 2015. The first two seminars were held at Christinehof Castle in Skåne, Sweden. Since 2017 the seminar has relocated to the Sigtuna Foundation in Sigtuna, north of Stockholm.
Programme and readings
The 2022 Classical Liberal Summer Seminar will include further sessions on the Scottish Enlightenment and connections between Swedish and Scottish liberal traditions, but also more contemporary themes. The 2022 Summer Seminar will be held June 20-21.
The Summer Seminar is led by: Daniel Klein, Professor, George Mason University and Ratio Institute and Björn Hasselgren, PhD, Timbro and Uppsala University.
Other participants and presenters are:
Fanny Forsberg Lundell, Stockholm University
Erik Matson, George Mason University
Lotta Stern, Ratio Insitute/Stockholm University
Marc Sidwell, Senior Fellow, New Culture Forum
Caleb Petitt, George Mason University, Economics doctoral student
Hairuo Tan, George Mason University, Economics doctoral student
Dominic Pino, William F. Buckley Fellow in Political Journalism, National Review
Erwin Dekker, George Mason University
Additional participants/presenters and a program will be announced.
Recordings from the 2021 Classical Liberal Summer Seminar here.
Programs and readings for past Classical Liberal Summer Seminars here.
Applications
If you are interested in the Classical Liberal heritage and would like to participate in the Summer Seminar, with a presentation of research or as an attendee, please send an email to bjorn.hasselgren@timbro.se with a short CV and suggested theme for a presentation and readings. 
About Sigtuna Foundation
In Sigtuna, 35 km North of Stockholm the Sigtuna Foundation was established more than 100 years ago as a private cultural foundation with a principle aim to inspire human thought and reflection. Society has changed in many ways since then, but the Foundation's ambition is still the very same, to offer an open space for people with different backgrounds, traditions and viewpoints who wish to meet, interact and learn from one another in atmosphere of mutual respect. Today the Sigtuna Foundation operates as a center for education and research, and also for various kinds of cultural programs. The Sigtuna Foundation with its atmospheric facilities in peaceful and scenic surroundings, offers a splendid environment to connect to the classic message of freedom and liberty, as seen through 18-19th century perspectives.
More information on the Sigtuna Foundation here.